Description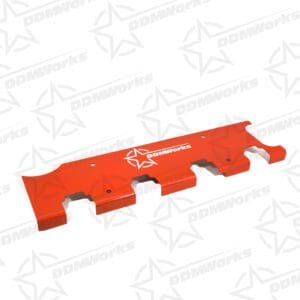 The OriginalEcotec coil cover by DDMWorks for both the 2.4L (LE5/LE9) and the turbo 2.0L (LNF) engines. The DDMWorks coil cover has a unique design featuring CNC cutouts for each individual coil pack and smooth single bend around the coil packs. Our piece is very robust and made from thicker .080″ aluminum and shipped with all stainless steel hardware that will not break when installing and last the life of the vehicle. Installation is quick and easy with the full color instructions included with each coil cover. The coil cover is available in multiple powdercoat colors to allow you to personalize it to your taste and help you make your ride look exactly how you want. Once installed the coil cover hides the valley between the intake and exhaust cams where the spark plugs and ignition coils sit and provides a nice finished look under the hood.
Comes with stainless steel hardware required for installation
Made of rust resistant aluminum
Multiple color options available! Possible delay for some powder coated options.